Ford Financing & Leasing In Holyoke, MA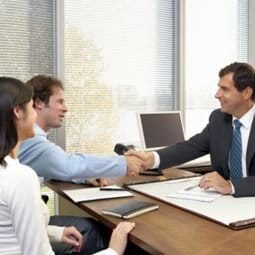 Buying or leasing a new vehicle is an exciting time for any driver, and it shouldn't include any stress. Here at Marcotte Ford Sales we serve the greater Springfield MA area and offer drivers the newest, most sought-after Ford models at excellent prices.
We strive to be your premier ford dealer in Springfield, MA, which is why when drivers throughout the Holyoke area decide to invest in a new Ford model from our lineup, we always offer the best car financing possible.
As your go-to Ford dealer in Springfield, we will always work our hardest to set you up with a preferable and ideal financing plan for your lease or loan. Step one is coming to our dealership from the Chicopee, Westfield or West Springfield areas and taking a peek at our exciting new model lineup. You can find great deals on Ford models to drive in and around the Agawam area for years to come. Whether you're looking to lease or buy a sports car, sedan, crossover, SUV, pick-up truck or commercial vehicle, we're certain we've got something perfect for you.
After you've decided upon your ideal model, the next step is figuring out your vehicle financing plan. Driving your ford around Massachusetts is going to be a lot more thrilling and enjoyable when you feel comfortable with every aspect of your lease or loan. Our expert team will happily speak with you and help you decide whether leasing your dream Ford is your best option or if taking out a loan might be more feasible. There are surely benefits to both, and the outcome depends on your personal preferences, budget and the amount of time you want to spend behind the wheel of the particular model you choose.
Leasing a Ford from us allows you to usually spend less on your monthly payments and drive a new Ford a few years later once your lease is up. Taking out a loan and purchasing your vehicle lets you have a little more freedom with mileage, personalization and ownership/selling your vehicle down the line.
We're confident we can get you the best car financing in the greater Holyoke, MA area and we'd love to prove our word at your earliest convenience. Please check out our current Ford model lineup, our special offers and incentives to lease and buy whenever you get a chance. You can also submit a financing application conveniently via our website to get the process started right away if you'd like. All of your information will be protected and secure.
We'd love to show you some of your Ford lease and loan options here in Holyoke whenever you have some free time. Come on by and check out what we've got to offer and we'll answer your questions, chat about financing and take you for a test drive with any model you like immediately.