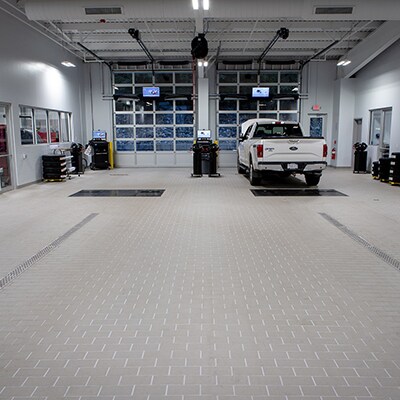 Have Your Vehicle Serviced At Marcotte Ford
Although we, here at Marcotte Ford, have a wide variety of newandused Ford models from which you can locate your next car, truck, SUV, or van, we also know that you're going to want to keep your new or new-to-you vehicle in the best shape that you are able. That's why our service center is available for all of your routine maintenance or repair needs.
Why Choose Marcotte Ford?
When your vehicle isn't running the way it should, you are going to want a garage that can locate the problem, provide you with an honest estimate, and get your vehicle working like new in no time. The service center at Marcotte Ford is such a place. Our technicians have been highly-trained, are friendly, and treat anyone who walks through their doors fairly. They know the ins and outs of every truck, car, SUV, or van on the market and use only high-quality OEM parts and accessories to make your vehicle look and feel like brand-new. Our main goal is to deliver the best service we can while saving you both time and money.